This Web site was designed using Web standards.
Learn more about the benefits of standardized design.
Quick Links
Top Stories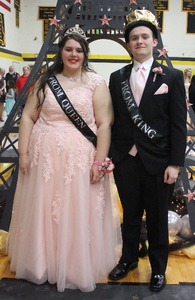 Green City High School Prom King and Queen were crowned at Grand March on Friday, April 29. This year's Prom Queen was senior Delaney Snyder daughter of Douglas and Laura Snyder. The King was senior Tristan Allen son of Robin Gossey.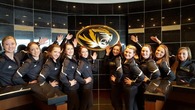 Green City Dancing Gold would like to thank everyone for their support with our trip to the state basketball games in Columbia, Missouri. Also, thank you Green City Booster Club and Green City R-1 School for your help with expenses. Thank you administration, teachers, staff, parents and students for the wonderful send off and Mrs. Roberts for the balloons and candy. The girls did a fantastic job and we truly enjoyed representing our school and community, in which we are very proud of!
Current Highlights