This Web site was designed using Web standards.
Learn more about the benefits of standardized design.
Quick Links
Top Stories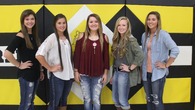 Green City softball and baseball All Conference selections are back row L to R: 1 st team Co-MVP Ryan Peavler, junior; 1 st team Camden Williams, junior; 1 st team Devin Fields, sophomore; 2 nd team Alex Barto, senior; 2 nd team Nathan Chase, junior. Front row L to R: 1 st team Jessica Phillips, senior; 1 st team Nicolette Embree, senior; 2 nd team Kelsey Howard, senior, and 2 nd team Abi Morris, senior. Five Green City seniors were selected for the 2016 All District Team. Pictured from left to right are outfielders Rayanna Smith and Abi Morris; shortstop, Jessica Phillips; pitcher, Nicolette Embree; . . .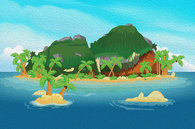 Welcome to the Nurse's Island! This year Green City R-1 is bringing attention to many of our planet's Biomes, and the Nurse's Office has been transformed into a tropical island! We have had 14 days of classes so far, and boy have they been busy and fun! "Miss Joni " from the University of Missouri Extension office has visited us already, reminding our kids how to fight off germs and sickness by eating right and using great hand washing habits. She even brought a healthy snack of trail mix for everyone. We love her visits throughout the year. Often within the first few weeks of school many of our . . .
Current Highlights
2016-2017 Student Handbook with Calendar