GC Jr. High and High School News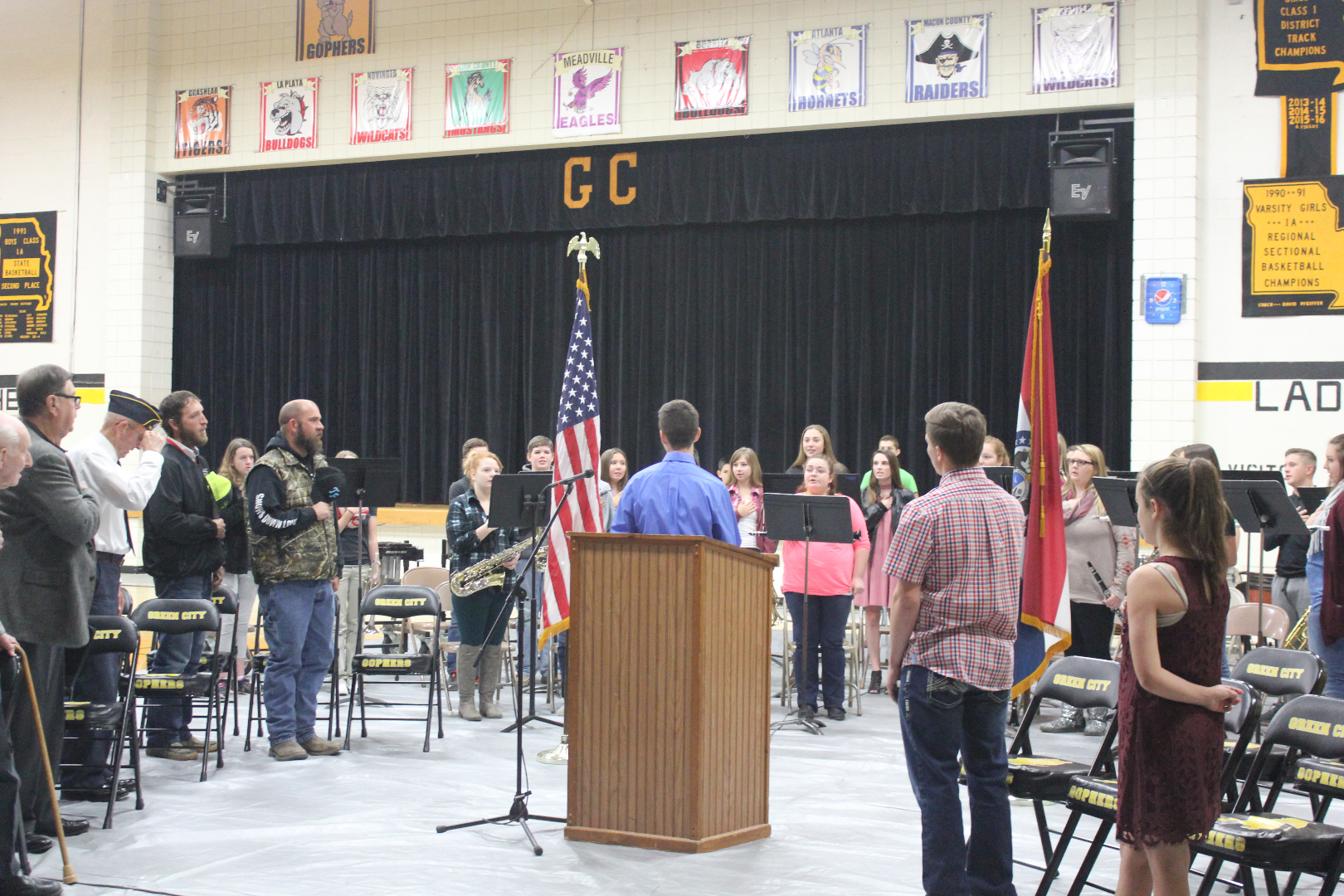 GC Jr. High and High School, where we work hard and play hard!
Veteran's Day 2017 - Presentation
Last Friday was another good day to be a GC Gopher as the GC Student Council hosted our annual Veteran's Day Assembly. The Veterans were recognized and honored in a variety of ways. Area Veterans and Active Servicemen and Women were recognized through a visual slide presentation created by our own Business teacher, Mrs. Lunsford. (The presentation is available for viewing on our GC Facebook page.) A very moving vocal selection entitled You Are My Hero was shared by our 4th, 5th, and 6th grade students.
Randy Quick, guest speaker, shared an inspirational message on his experiences in the Service, as well as, advice for the student body. Mr. Quick inspired the students with the following three main points:
1) To have a clearer understanding of the military and what it can do for them...the opportunities they can have;
2) To realize the importance of what the Veterans have done for us and our country; and 3) To not be fooled by everything they hear on the news and read on social media - be well informed and learn how to seek the truth.
He also emphasized the importance and satisfaction of being compassionate and serving others.
The GC Band performed Patriotic musical selections, including Taps, to round out the program.
Special thanks goes to Mrs. Hall, Student Council Sponsor, and the GC Student Council officers and members. They include: Jillian Albrecht (President), Nathan Schoonover (Vice President), Mary Watt (Secretary), Kody Howard (Treasurer), Camden Williams, Dacia Hoyle, Audra Lee, Skylar Hall, Brielle Snow, Brianne Foster, Erin Pialet, Allison Farefry, Ashton Lee, Mia Salas Gracey Gordon, Gracie Foster, Celeste Athon, Maggie Snow, Reagan Glidewell Meredith Lynch, and Paige Pialet.