Working...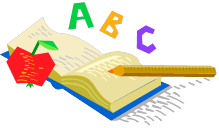 Mrs. Tomlin's Weekly News
What we are learning!
February 20th

In Reading..... everyone is learning in small groups what they need to learn. We are concentrating on long o spelled with o, oa, ow, and oe. I listed some of the spelling words on the spelling tab.

In Math..... We are working on place value representing it with rods and units. Rods have 10 cubes linked together and units are the single cube. Make some at home by using popsicle sticks with 10 beans glued on them and then the single bean.

In Science - we are working weather and the seasons. This is a good time for this chapter with the weather absolutely as unpredictable as ever. If time allows, we may make a few of our own weather tools.
In Writing.....we are concentrating on seven goals. The first is capitalizing letters and when we need to along with good ideas for a story. Very few mistakes in that goal our next is punctuation. We still have issues with capitalizing the first letter but we will now cover both goals.
We will learn how to properly write an informative paper by the end of this week.
In Spelling..... words with long o.
Class Dojo is going nicely. I encourage all parents to get on their computers or download the app. Here is a link you can use to view the program.