Working...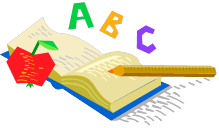 Mrs. Tomlin's Weekly News
What we are learning!
December 11th

In Reading..... everyone is learning in small groups what they need to learn. We are concentrating on short e and spelling words with it. I have introduced words with the silent e pattern such as o_e = home, a_e = make, take, and i_e = time, pine.

In Math..... Some students are still confusing when to subtract and when to add. As always, we continue on our strategiesl.

In Science - we will begin on technology in the classroom. We are enjoying Mrs. Joni Halley until Christmas break. We are studying nutrition with her.
In Writing.....we are concentrating on seven goals. The first is capitalizing letters and when we need to along with good ideas for a story. Very few mistakes in that goal our next is punctuiation.
In Spelling..... words with short e
Class Dojo is going nicely. I encourage all parents to get on their computers or download the app. Here is a link you can use to view the program.